Donations
Help make a difference to the life of a young person experiencing mental ill health and donating to headspace.
Make a donation today
Thank you for choosing to support headspace.
Your generosity will enable us to continue our important work supporting the mental health and wellbeing of young Australians. When you make a donation to headspace, you're contributing to work that sees hundreds of thousands of young people access a brighter future. You are helping headspace go above and beyond in the pursuit of supporting positive youth mental health, and for that we are truly grateful.
You can make a donation using the form below or contacting us at fundraising@headspace.org.au. All donations over $2 are tax deductible.
headspace National Youth Mental Health Foundation Ltd is a registered charity in Australia (ABN 26 137 533 843) and has been endorsed by the Australian Taxation Office as a Deductible Gift Recipient.
Donations of $2.00 or more made to headspace are tax deductible.

"We chose to raise awareness and funds for headspace as we wanted to help others facing similar challenges"
- Sophie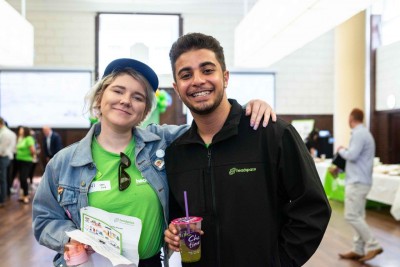 Other ways to support headspace
There are lots of other ways you can give back and support headspace. We would love to hear from you if you:
Would like to donate via direct bank transfer or cheque

Would like to fundraise for us. Find out more about fundraising for headspace.

Are a trust or foundation wanting to support our work

Are interested in finding out how your workplace can get involved in workplace giving

Would like to find out more about leaving a gift in your will
Please email our team at fundraising@headspace.org.au or call us on 03 9027 0100.
Support your local headspace centre
Donations made through the above secure online portal contribute to the work of headspace National.
However, some people prefer to donate to their local headspace centre. To do this, please contact your local centre and ask to speak to the Centre Manager or Community Awareness Worker.
Need help with your donation?
We'd love to chat about your donation, and answer any questions you may have. If you'd like to speak to someone about donating or fundraising for headspace National, please reach out to us at fundraising@headspace.org.au.