headspace


Shepparton
129 High Street, Shepparton, Victoria 3630

Phone (03) 5823 8800

Fax (03) 5821 8678
About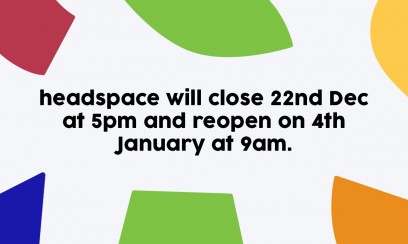 headspace supports young people, between the ages of 12-25, with mental health, physical health, drug and alcohol support and educational/vocational support. All services are FREE .
We are using a combination of face to face, telehealth and phone services to enable our young people to continue to access great support and services that fir your needs!

Hours
Monday:

9:00am - 5:00pm

Tuesday:

9:00am - 5:00pm

Wednesday:

9:00am - 5:00pm

Thursday:

9:00am - 5:00pm

Friday:

9:00am - 5:00pm

Saturday:

Closed

Sunday:

Closed
headspace Shepparton is operated by Goulburn Valley Health. All headspace services are funded by the Australian Government Department of Health. Administration of funding is carried out by the headspace centre's local Primary Health Network, in this case, Murray (Murray PHN).
Mental health workers – which may include psychologists, psychiatrists, counsellors and other workers – that can help if you're just not feeling yourself.
Workers either on site or linked to the centre who can assist you with any alcohol or other drug issue. 
A group of young people who help with events and some decision making at a centre. Ask your centre about getting involved.
Sexual health screenings on site or links to local services. 
Workers either on site or linked to the centre who can assist you with work or study opportunities. 
"As soon as I sought help, I suddenly realised that my anxiety was very treatable and that I wasn't alone."
- Charlie
Request an appointment
Organise a time to visit headspace Shepparton and meet with us
Get in touch
Jobs and volunteering
Positions currently available at headspace Shepparton
Deadline: 28 Feb. 2021, 12:00 pm
As part of our continued growth in services we are seeking professionally accredited Allied Health Practitioners to complement the mental health platform of our model. We are seeking individuals who have strong clinical skills, and experience in working with young people and in working with multi-disciplinary teams.
Individuals should have a demonstrated ability to provide focused psychological services and evidence-based assessment and intervention.
You will also possess experience in a range of mental health service settings; including the provision of mental health services to young people aged 12-25. Naturally, you will possess exceptional interpersonal and communication skills, along with strong information technology and information management skills and a high level of self-motivation and initiative.
Registered General Practitioners, Psychologists, Occupational Therapists, and Social workers are encouraged to apply.

Whats in it for you?
No cost for room use and administrative support (in exchange for bulk billing all clients seen);
Flexible working hours;
Guaranteed client case load;
Opportunity to work with and gain support from a multidisciplinary team (including Psychiatrists, General Practitioners, Psychologists, Social Workers, Peer Workers;
Ongoing Medicare funded referrals of young people who have been assessed and are ready to receive services;
Free administrative support and consulting space which includes reception,appointment confirmations, SMS reminders and all room bookings are taken care of for you.
Access to the electronic medical records database with comprehensive training provided;
Opportunity for peer support through regular meetings with the team; and
Free Professional Development Opportunities
Plus working with young people, and of course a great team!!!!!
How to apply
Applicants are requested to send a covering letter, and CV to Allison.Sanderson@gvhealth.org.au
All enquirers to phone 5823 8800