opl pro ronan 'dream' swingler, 17 talks to headspace
Tell us a little bit about your story.
Growing up I used to play competitive tennis and I'd always wanted to be the best. But when I was about 14, I got a pretty bad injury to my knee which stopped me playing. I started to play video games to help me relax and chill out. Once I couldn't keep playing tennis as much, I decided that I wanted to become a pro-player in this video game [League of Legends]. Playing games was a little less natural for me, but once I put my head down and got into it, I loved it. Team orientated sports are absolutely my favourite now!
Throughout school I was playing the game quite a bit and luckily grades weren't really a problem for me. However, just before the start of my Year 12 exams, one of my close friends passed away who had been experiencing mental health issues. I had been in a bit of a rough headspace before this happened, with the stress of Year 12 anyway, so it really felt like finishing school was impossible. I didn't really feel like studying anymore, or listening in class and it had a bit of a snowball effect.
I went to Korea to train intensively for two months playing League of Legends. This is where I began to learn that I needed to take care of myself mentally, especially if I wanted to improve the level of achieving a spot on an OPL team. When I returned to Australia I began meditating and being very conscious of my own headspace.
When I got picked for the team Sin Gaming it was the best feeling ever – half anxious, half super excited! Then I realised I really needed to start practicing and give this 100 per cent for the foreseeable future.
What's it like being a pro-player?
As a pro-player, anyone can go on a winning team. If they win every week, no matter what they're doing, the team environment is always going to be good. It's only until you start losing, that's when the team environment gets quite hectic. Most of the teams are in gaming houses to play as a cohesive unit. Living with these people pretty much every minute of the day can be a struggle to separate work from play. You can spend six to eight hours in high intensity practice with your team. It can mean you don't have much time to chill out and have some alone time. You have to look at what you can do to take a break, exercise, go for a walk or go to the shops.
What are some of the things you do to maintain your mental health and wellbeing?
One of the things I've started doing is meditating before important games. It's game-day specific, but outside of that, exercising is really good and definitely making sure you have time you are clear about your goals – short-term, mid-term and long-term. Being clear about that can help because if you start to fade away on what you really want to do, your motivation can be impacted and may affect other areas of your life.
Being committed to what you're doing is really great. But if you're not committed or finding it hard, it's really important to try and sort that out to be in the best place you can be. At the end of the day, everyone originally started playing the game for fun.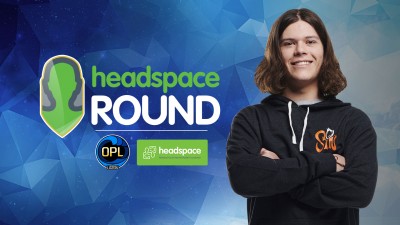 How would you support a friend if you noticed they might not be doing ok?
If I were to notice someone wasn't doing too great, definitely the small things help – bring them a glass of water, or ask how they went in the game. Small talk can be really good and better than nothing. Depending on how bad you think it is, you can start talking more to them about how they're feeling, and maybe things like talking to a professional.
You can help prompt them to seek help.
What's ahead for you in the esports space?
I have no idea what the future looks like for me. For many esports players they stay around until early 30s, so I've got some time to decide with what I want to do.
There are still always options for potentially becoming a shoutcaster or analyst, just being part of the broadcast. In terms of being a player, I am taking it one step at a time. Last year I wouldn't have thought I would be here, but I am just taking every few months as they come!
Any final words or advice for those wanting to become a pro-player?
For aspiring pro-players, having a good mindset and good mental health is one of the easiest ways you can become one of the best players, in any sport. As soon as your mind starts wondering, or you can't focus, that's when you have to rely on your fingers to be much faster than someone else's!
How useful was this page?