a mother's story: how headspace helped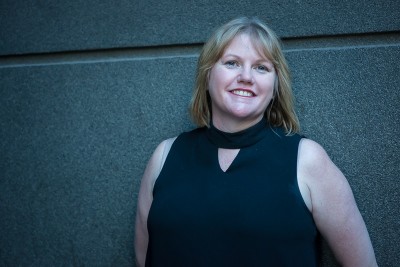 Sharene Dearlove had no idea her daughter, Morgan, was going through a mental health crisis.
"One day she broke down sobbing and just couldn't bring herself to face going back to uni," Sharene said.
"Morgan is the cruisey one of the family, the compassionate one, the one who looks after everyone else and we did not see this coming."
Morgan, 20, grew up in Port Augusta, SA, and was studying to become a disability development educator.
But in April 2014, everything started to feel overwhelming.
"She didn't feel she was succeeding in the course and I suppose part of that came from her belief it wasn't the course she thought she should be doing," Sharene said.
"The self-doubt came and it wheedled its way under her defences."
Unsure how to help her daughter, Sharene called headspace for advice and Morgan was quickly set up with ongoing support and care from clinicians and counsellors.
The headspace team looked after the whole family, providing detailed information on all the treatment options available and connecting Sharene to parenting courses for support. Staff even organised appointments with counsellors at Morgan's university to help get her back to her studies.
"headspace has been really inclusive of us as a whole family, even including my youngest daughter in a couple of sessions just so that she's on the right wavelength with everything that's frustrating her as well," Sharene said.
"It's a whole family thing you're dealing with. It doesn't just affect one person.
"As a mother you want to be able to fix everything yourself but my advice to anyone is to go and get help."
Morgan is now recovering at home, with regular support from a headspace counsellor.
headspace CEO Chris Tanti said Morgan and Sharene's experience highlighted the important role parents play in supporting their children to seek help.
"Knowing the signs and symptoms that something might be wrong and then taking the next step and getting help is vital," Mr Tanti said.
"Parents don't need to be able to solve everything but noticing changes and signs that something isn't right is a good first step.
"If you notice your child has become withdrawn, stopped doing the things they usually enjoy, seem down, worried or irritable, there is help available."
For Sharene, one of the best features of the service was the fact that it was clearly geared towards young people.
"They gave us access to a complete suite of medical and support services, but also to doctors who knew how to talk to Morgan. It can be hard to find a clinician who is young person friendly," she said.
"You know that you can go to headspace and the kids are being looked after at a level that they need to be looked after and being asked the questions they need to be asked.
"headspace is somewhere my daughters feel comfortable and feel like they belong. To get kids to go to a service like that can often be really hard work. I'm lucky that my daughter was receptive and that we had a headspace service in our town."
Reflecting on her family's two-year journey with mental health issues, Sharene urged other parents to seek advice early and not expect a quick fix.
"Expect swings and roundabouts, expect the highs and lows, and don't always expect, like I did, that that first visit will get it sorted. Just take it as it comes," she said.
headspace, the national youth mental health foundation, provides support for parents and young people aged 12 to 25 who are having a tough time.
General mental health and wellbeing resources can be found on the headspace website.
For online support you can visit eheadspace.org.au or call 1800 650 890 to talk to qualified youth mental health professionals.
How useful was this page?